Jesuit Earns 2nd Place Overall at Annual Drill Meet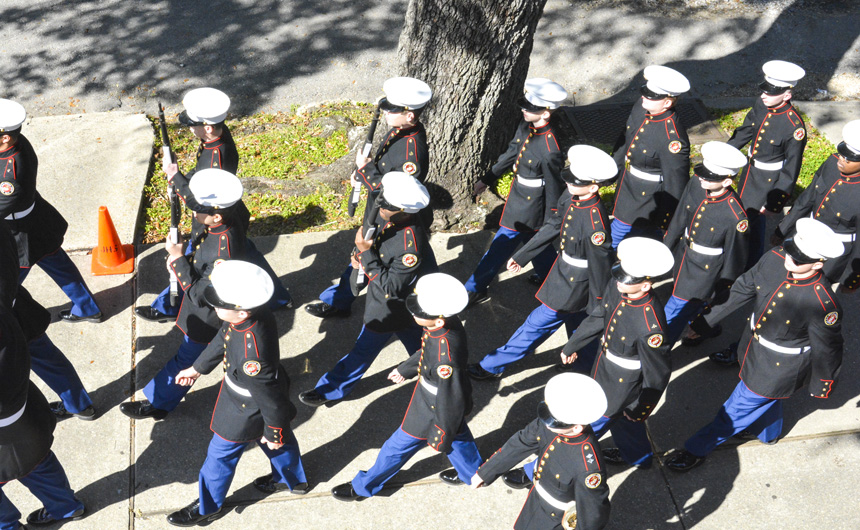 Blue Jays took 2nd place overall honors in the 32nd Annual Jesuit Drill Meet hosted by the MCJROTC program on Saturday, Jan. 25. About 600 cadets from 20 schools from Louisiana, Mississippi, and Texas competed.
View the Photo Gallery from the Drill Meet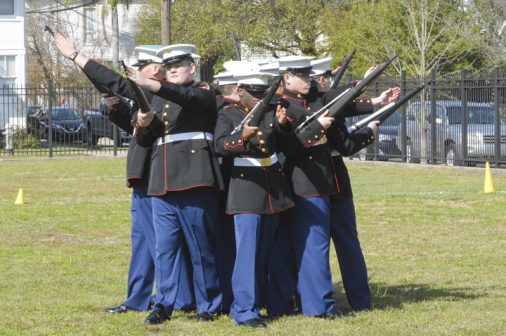 The Color Guard Team #2 took third place in both color guard inspection and drill. The Unarmed Drill Team placed third in inspection and second in exhibition drill, while the Armed Team took second place in regulation drill and third in exhibition.