Nine Blue Jay Bandsmen Selected for District VI Honor Band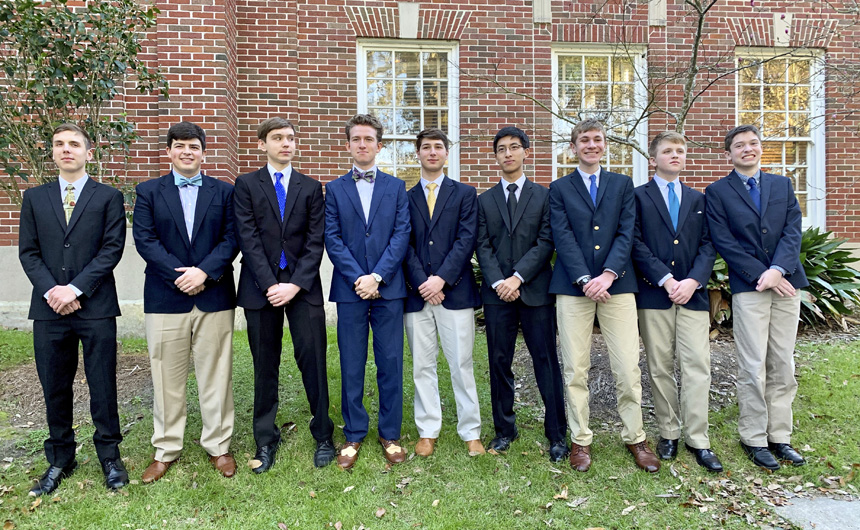 Nine Blue Jays were recently selected for the Louisiana Music Educators Association (LMEA) District VI Honor Band. They auditioned and competed against students from approximately fifteen other schools in the District and were selected to perform at the Honor Band Concert on the weekend of January 18-19.
Selected to perform with the Junior High Honor Band were:
Andrew Davis – Clarinet
Luke Gilmore – Percussion
Colin Torrance – Trombone
Selected to perform with the Senior High Honor Band were:
Louis Bercaw – Percussion
Michael Paul Fine – Trumpet
Austin Hebert – French Horn
Michael Melancon – Clarinet
Aidan Schwarz – Tenor Saxophone
Matthew Vuong – Flute
The students selected to perform with the All-State Ensemble had to go through a two-stage audition process, the first stage taking place here in New Orleans and the second stage taking place in Alexandria. They competed against the best high school musicians in the state!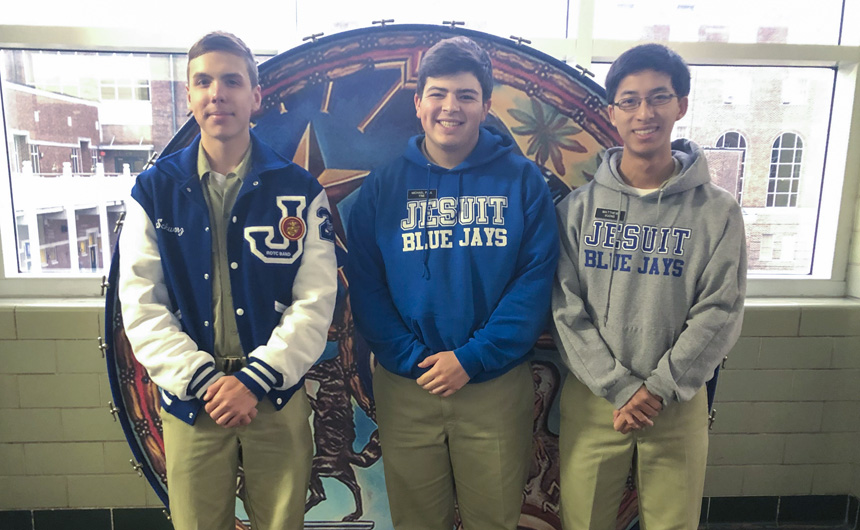 Selected to perform with the All-State Ensembles were:
Michael Paul Fine – Trumpet
Aidan Schwarz – Tenor Sax
Matthew Vuong – Flute