Fathers, Sons, Mass, Dinner, Carrollton & Banks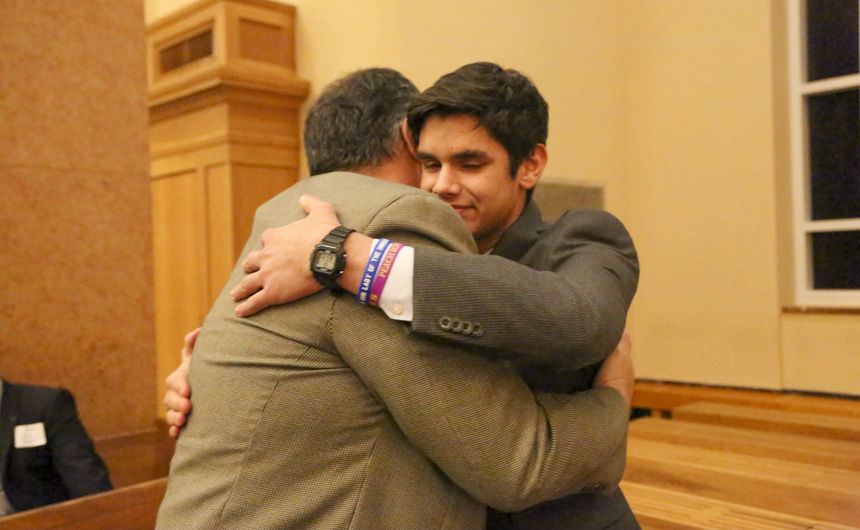 A sold out crowd of more than 500 fathers and sons attended Jesuit's 2020 Father-Son Mass & Dinner on Saturday, Jan. 11.
The evening began at 6 p.m. with Mass in the Chapel of the North American Martyrs celebrated by alumni chaplain Fr. Paul Shaughnesy, S.J. Joining Fr. Shaughnesst on the altar were school chaplain Fr. Kevin Dyer, S.J., and superior of the Jesuits Fr. John Brown, S.J.
Following Mass, the Jesuit choir led the congregation in the singing of the school's alma mater. Then, seniors Clark Romig and John Gunaldo paid tribute to their fathers, Gregory Romig and Mike Gunaldo '83.
After Mass, attendees made their way to the Student Commons for a delicious steak or chicken dinner. Dinner was prepared on-site by young alumnus Max Gruenig '06 and his team of talented cooks. Members of the Class of 2015 returned to Carrollton & Banks to assist with serving.