The Philelectic Society Presents You Can't Take It With You
Tickets are now on sale for the Jesuit Philelectic Society's…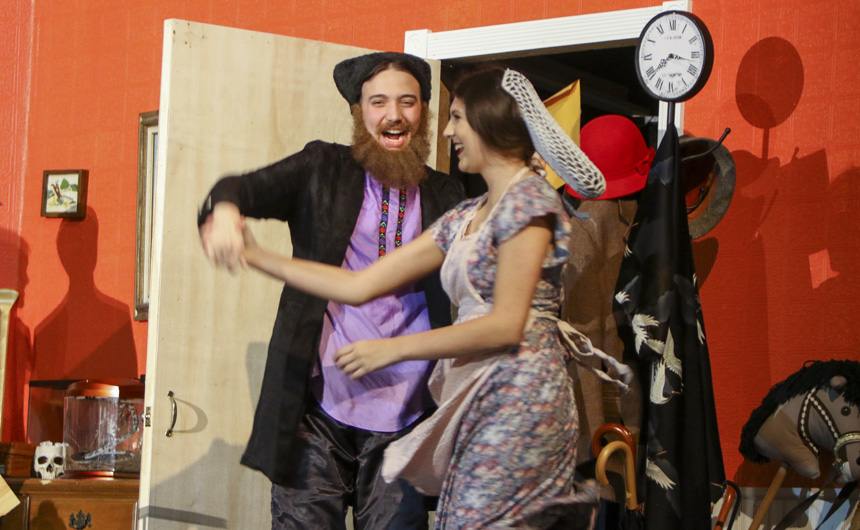 You Can't Take It With You
Prepare to be captivated by the Jesuit Philelectic Society's fall production of You Can't Take It With You which launches on November 14.
You Can't Take It With You is a George S. Kaufman and Moss Hart's Pulitzer Prize-winning madcap, idealistic comedy. It reinforces the idea that you can only live life to the fullest by doing whatever makes you happy. It features an eccentric family who allows each member to pursue his own ambition in the home, but their routine is disrupted when a daughter with a regular job wants to bring her fiancé and his Wall Street family to dinner. The show will be directed by Mrs. Kate Arthurs-Goldberg.
View the preview gallery and take a sneak-peak at the show!
All performances will be held in the Jesuit's auditorium on the weekends of November 14-16, and then November 22-23. Showtimes listed below. Tickets are available now, online.
Show dates and times:
Thursday, November 14 at 6:30 p.m.
Friday, November 15 at 7:30 p.m.
Saturday, November 16 at 7:30 p.m.
Friday, November 22 at 7:30 p.m.
Saturday, November 23 at 2:00 p.m. & 7:30 p.m.