Latest Issue of Jaynotes Hits Mailboxes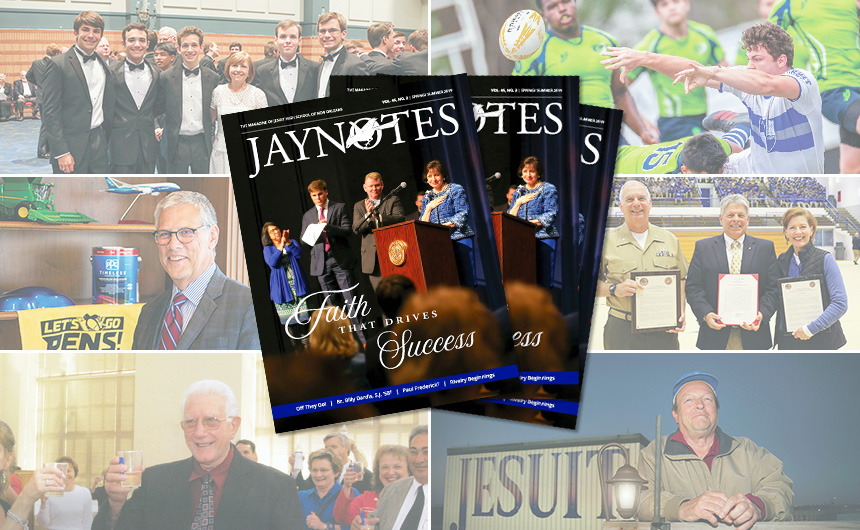 The latest issue of Jaynotes, the magazine of Jesuit High School, has arrived to mailboxes.
Click here for the digital version.
Cover Story
Faith That Drives Success
Class of 2019: Off They Go!
MCJROTC Cadets Salute Retirees Grau, Huete, and Roberts
Generosity's True Colors: Michael McGarry '76
Jesuit Announces Two Largest Gifts in School's History
Jesuit's Caretaker: Br. Billy Dardis '58
The Shepherd: Paul Frederick
Annus Mirabilis: Rivalry Tradition Begins
Three-Peat: Rugby Wins Third Straight State Title
… and much more!
---
Address Updates
Does Jesuit have your current contact information? Use the links below to stay in touch with Carrollton & Banks: