Mothers Invited to a Day of Reflection on April 10, 2019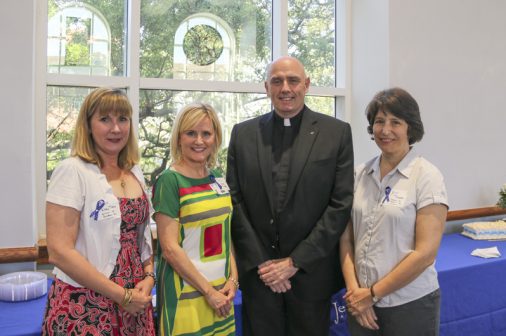 Jesuit's Mother's Rosary group invites all current Blue Jay mothers to participate in a day of reflection on Wednesday, April 10, 2019, at 9 a.m. in St. Ignatius Hall.
Rev. Frank Reale, S.J., will lead a reflection at 9:30 a.m. Mass will follow in the Chapel of the Holy Name of Jesus (small chapel).
After Mass, a light lunch will be held in St. Ignatius Hall.
RSVP by Friday, April 5 (by email).
If you have any questions, please contact Nancy North at nmnorth@cox.net or Libby Tittle at libby@tittlenet.com.
The Mother's Rosary group participates in weekly rosary, readings, and reflections in the Holy Name Chapel. For more information, visit the Mother's Rosary group page