Academic Games Places First in Presidents Tournament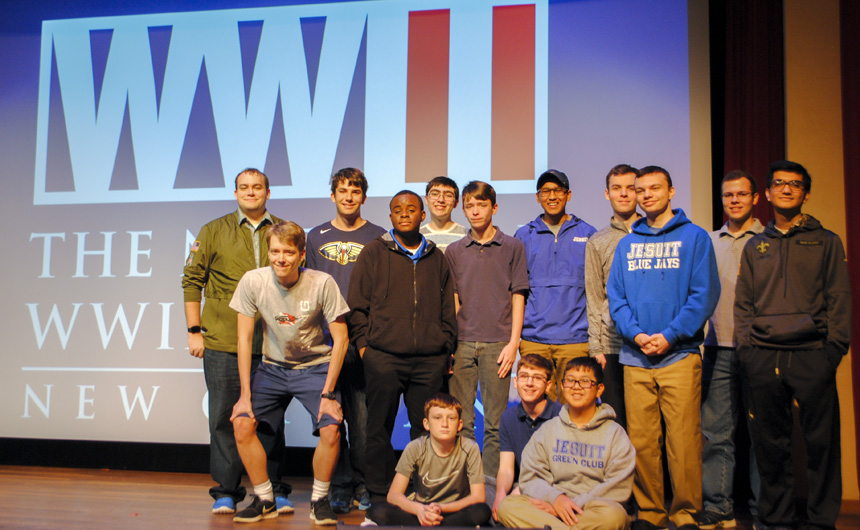 On Jan. 19, the Academic Games team competed in the annual Presidents tournament at the National WWII museum. The game challenges players knowledge and understanding of the personalities, historical contexts, political decisions, and other events of the Presidents of the United States of America. The senior division team of Matthew Dowling, Nicholas Cibilich, and Dexter Webster placed first. Matthew also finished in first overall, with junior Aqib Zakaria coming in second. Pre-freshman Wade Rogers finished in the Top 10 in his division.
The team has one more local tournament in March and is on track to sweep every tournament this year. In April, the team will travel to Orlando to compete in the National Tournament with over 1,000 players from across the country.