Special Honorees Named for Great American Rivalry Game
The Jesuit vs. Holy Cross Rivalry Game is just around the corner on Friday, September 28, 2018. At 4:00 p.m. outside Tad Gormley Stadium, Blue Jay fans will begin to enjoy the Rivalry Tailgate that begins with complimentary food and refreshments and ends with the Krewe of Rivalry parade (6:15 p.m.) into the stadium. Blue Jay fans are heavily encouraged to find their seat in Tad Gormley Stadium before 7 p.m. in order to enjoy the recognition of the Distinguished Military Alumnus, Legend of the Game, and Scholar Athlete. This ceremony will take place moments before kickoff.
Distinguished Military Alumnus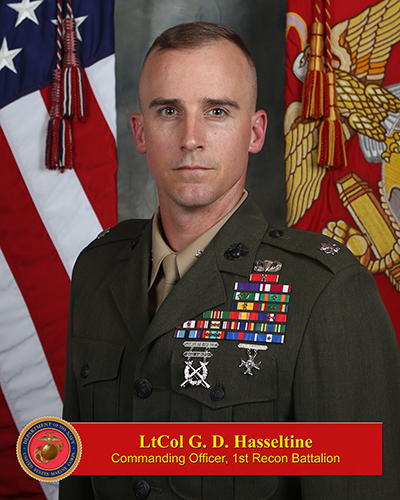 During the National Anthem ceremony, Jesuit and Holy Cross will each honor an alumnus for his distinguished and meritorious military service to the United States. Jesuit proudly recognizes Marine Corps Lieutenant Colonel George "Donnie" Hasseltine '93.
During his 21-year career, LtCol Hasseltine has served in numerous command positions and led units through combat deployments in the Middle and Far East. Currently he is the regimental inspector-instructor for the 23rd Marine Regiment. LtCol Hasseltine has served in several major military operations: Operation Allied Force to end ethnic cleansing in Serbia; Operation Shining Hope to provide refugee assistance in Kosovo; Operation Joint Guardian to enforce peace in Kosovo; Operation Avid Response to provide humanitarian relief in Turkey; Operation Eastern Access to support Federal law Enforcement in the Caribbean, as well as Operation Iraqi Freedom and Operation Enduring Freedom, counter-insurgency actions in Iraq and Afghanistan. His exemplary service has earned him the Purple Heart, the Bronze Star, the Meritorious Service Medal, the Navy Commendation and Achievement Medals, and the Combat Action Ribbon. He is a qualified Naval parachutist. He holds a BA in history from the Virginia Military Institute and an MA in national security and strategic studies from the Naval War College. Currently he is pursuing a masters in cybersecurity through Brown University. While at Jesuit, he was active with the Blue Jay Band, MCJROTC, the Debate Team, the newspaper, and the Junior Classical League. Also, he was a National Merit Semi-Finalist. He lives in the San Francisco area with his wife Valerie, a PhD teaching at Stanford University, and their two small children.
Legend of the Game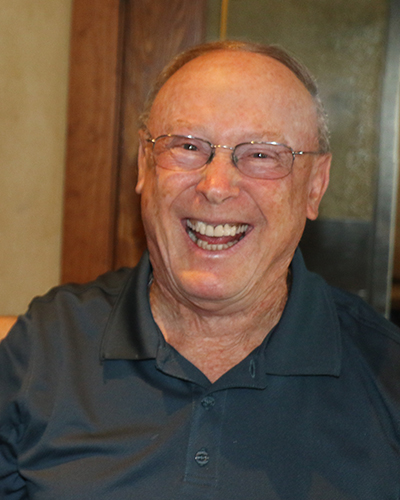 Jesuit's 2018 Legend of the Game is Billy Ladner '56.
Billy played wide receiver and defensive back for the Jays his sophomore and junior years and quarterback his senior season. Billy was a three-sport letterman at Jesuit excelling in football, baseball, and track. Billy's 88-yard TD reception from Richie Petitbon in the 1954 thriller with Holy Cross stands as the longest pass completion in Jesuit's history and the longest completion in the rivalry. The catch came as a surprise to Billy's teammates who were convinced he was "blind as a bat." Billy went on to have an outstanding athletic career at Southeastern Louisiana University becoming the only two-sport All-American in Southeastern's history. Billy's outstanding college careers in football and baseball earned him membership in the Southeastern Sports Hall of Fame. Billy is a regular at his class reunions and monthly lunches. Now retired, Billy was a claims supervisor with State Farm for 33 years. Billy and his wife, Luana, have been married for 52 years and have two children, three grandchildren, and one great-grandchild.
Related Articles…
Register for Alumni Homecoming Mass and Reception
See Details for Jesuit's 2018 Homecoming Weekend: Rivalry Game, Alumni Mass & Reception