Jayettes to Host Junior Clinic for Girls in Grades 1–7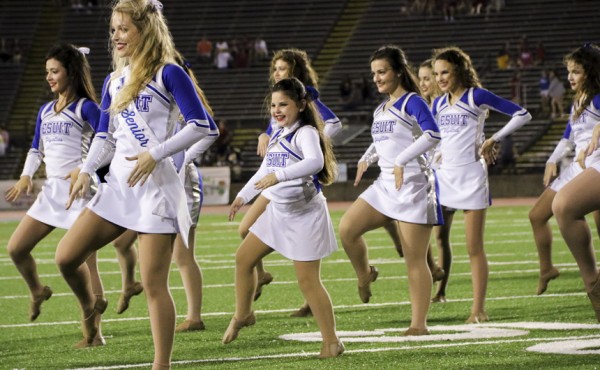 The Jesuit Jayettes will host a dance clinic open to all girls in grades 1-7 on Saturday, September 1 from 8:30 a.m. to 11:30 a.m. at Jesuit High School Gymnasium.
Download and Print the Jayettes Junior Fall Clinic Registration Form
The cost of the clinic is $40 and includes a t-shirt, game day photo, ribbon, and snacks with water. Participants should wear comfortable gym attire and tennis shoes. Girls will be grouped according to age and will learn a dance that will be performed at halftime during the Jesuit vs. St. Paul's football game.
Pre-registration is strongly encouraged. Registration forms can be scanned and turned in via email to crosby@jesuitnola.org or dropped off in person at the switchboard at Jesuit High School at the Banks Street entrance. Clinic payment in forms of cash and/or check will be collected upon registration the morning of the clinic. All checks should be made out to Jesuit High School. Registration at the door will not be accepted.
The Jayettes are an all-girls dance team composed of girls in grades 8-12 from local Catholic high schools. The squad supports the Blue Jay Band by performing in basketball and football game halftime shows, parades, school functions, and band competitions. The Jayettes also participate in state dance competitions.
Jayettes Junior Clinic Details
When: Saturday, Sept. 1, from 8:30 a.m. to 11 a.m.
Where: Jesuit High School Gymnasium
What to Wear: Comfortable gym attire, tennis or dance shoes, black shorts/pants
Registration: Download, print, and return the Jayettes Junior Fall Clinic Registration Form
Jayettes Junior Halftime Performance
When: Friday, Sept. 7
Where: Tad Gormley Stadium
Specific game day instructions will be given at the clinic.
Resources: View the 2018 Jayettes Fall Clinic Flyer