Jesuit Announces Jason Hijuelos as CFO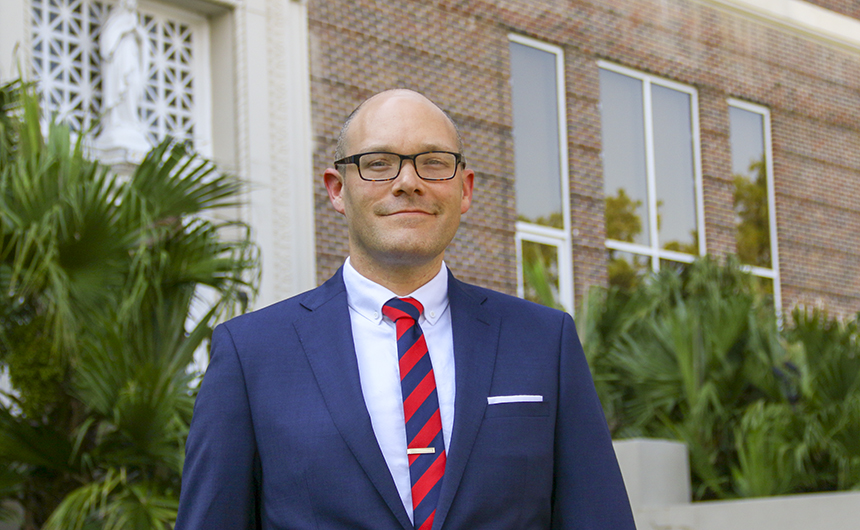 Jesuit High School announces the addition of Jason Hijuelos as Chief Financial Officer. Hijuelos will be responsible for planning, implementing, managing, and controlling all financial and accounting activities of the school.
Hijuelos brings to Jesuit 17 years of experience working with organizations from small businesses to not-for-profits to large, publicly-traded companies. His ability to communicate financial information and best practices to a variety of audiences will help Jesuit strengthen controls, mitigate risk, and achieve its goals.
"I am thrilled to begin this new chapter at Jesuit," Hijuelos said. "I have always felt the greatest satisfaction in my work with educational institutions, and working for Jesuit allows me to invest deeply in one institution and build relationships with its stakeholders. More than providing technical accounting services, I truly hope to be a resource to different sectors on campus as they accomplish the mission of forming men of faith and men for others."
As Jesuit's chief financial officer, Hijuelos is primarily responsible for financial reporting, budgeting, treasury and cash management, insurance and risk management, and long range planning. He is also responsible for human resources, including payroll and administration of employee benefits.
"I am very pleased to add Jason to our team," said Jesuit president Fr. Christopher Fronk, S.J. "His notable and varied experience is extremely valuable to Jesuit, and his ability to collaborate with other departments and communicate financial objectives will be key assets in shaping Jesuit's future."
Previously, Hijuelos was a senior manager at Hannis T. Bourgeois, LLP, where he provided assurance, compliance, and consulting services to multiple not-for-profit organizations, including parochial schools. His expertise in several facets of the audit process allowed him to serve as lead of in-house audit and assurance training at Hannis T. Bourgeois and as outsourced CFO of a local, not-for-profit organization. Hijuelos holds a bachelor's degree in accounting from Louisiana State University and has been designated as a certified public accountant, chartered global management accountant, and certified valuation analyst.