Bradley Fugetta Scores a Perfect 36 on ACT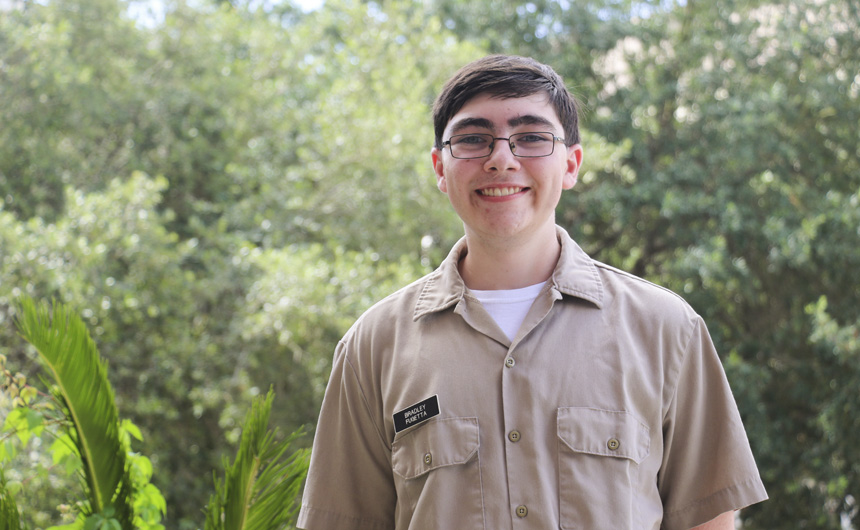 Bradley Fugetta, a member of the Class of 2019, earned the highest possible composite score of 36 when he took the ACT® test this June. Fugetta, who attended Christian Brother and St. Philip Neri before moving to Jesuit, is the son of Margaret Diaz-Fugetta and Frank Fugetta '82.
At Jesuit, Fugetta is a member of Mu Alpha Theta, Academic Games, Quiz Bowl, Student Council, Mock Trial, National Honor Society, the Varsity Bowling Team, and Academic Support. This year, Fugetta earned the Yale Book Award at Jesuit Awards Night and is a finalist in "18 in '18," an arts and literary contest  for high school juniors put on by the Patrick F. Taylor foundation to celebrate the tricentennial of New Orleans. He also placed 10th in individual state math competition for Analysis, having placed first in the competition in Geometry as a freshman . Over the summer, Fugetta is tutoring underprivileged middle school students who show academic potential through Operation Upgrade.
The ACT consists of tests in English, mathematics, reading and science, each scored on a scale of 1-36. A student's composite score is the average of the four test scores.  On average, less than one-tenth of 1 percent of students who take the ACT earn a top score. Fugetta is now the fourth member of the Class of 2019 to score a perfect 36 on the ACT, which is in addition to the four students from the Class of 2018 with perfect scores.