Lane Closure on Carrollton Avenue to Affect Campus Traffic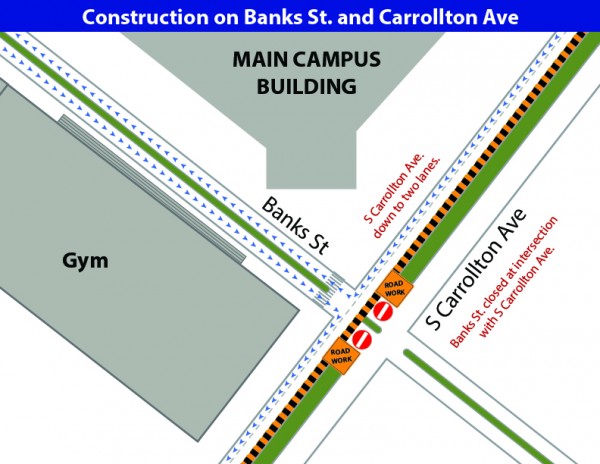 The left-most, southbound lane of S. Carrollton Avenue is scheduled to be closed in the weeks ahead. Cars will be unable to cross S. Carrollton Avenue while driving along Banks Street in either direction. The tentative date for intersection to be closed is Wednesday, April 25, and the closure is expected to be in effect for two weeks.
Parents and students should amend their morning drop-off and afternoon pick-up routes in anticipation of the closure.
The closure will allow for the installation of new conduits for power to New Orleans pumping stations.