Two Seniors Receive LA American Italian Sports HOF Scholarship Award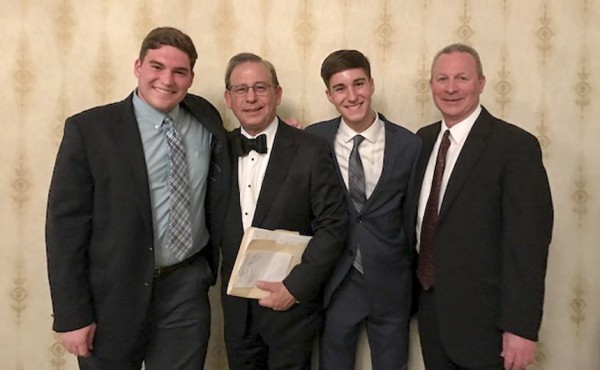 On Jan. 20, 2018, seniors Christian Lacoste and Cameron DiMaggio were honored with scholarships at the 33rd annual Louisiana American Italian Sports Hall of Fame Gala.
Christian Lacoste serves as the captain of the varsity tennis team. He is also involved in the mock trial program and has performed community service with the A's and Aces nonprofit organization. Christian will be majoring in business in college.
Cameron DiMaggio lettered in both football and track. He is a member of the honor roll and serves his community as a volunteer tutor and with his participation with Habitat for Humanity. Cameron will be studying Computer Science as an undergraduate.
The Louisiana American Italian Sports Hall of Fame was formed to recognize the American Italians of Louisiana who, for generations, have participated and excelled in sports. Each year an annual induction gala honors one national sports figure and inducts outstanding Louisiana athletes, both past and present, into the Hall of Fame. Proceeds benefit the American Italian Cultural Center, and scholarships for college-bound high school seniors excelling in academics and athletics.