Everyone Has a Role to Play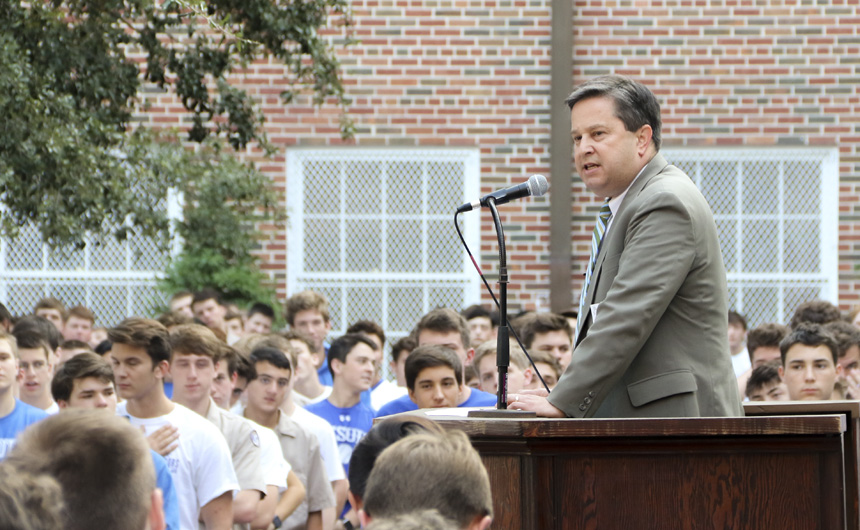 At Friday's morning assembly, 2017-18 Parents' Annual Giving drive chairman René Alvarez '83 reminded students about the important role they play and the role their parents and others play at Jesuit High School.
View the Morning Assembly Address to the Student Body by René Alvarez '83

Alvarez, a 1983 alumnus of the school, and his team PAG leadership team of 15 grade-level chairs and 300 plus captains have spent the last two months securing commitments from fellow parents. Those gifts, already totaling almost $1.1 million, combined with alumni annual giving are what allows Jesuit to charge only 80 percent of what it costs to educate a Blue Jay. The PAG drive invites parents to help make up the difference.
"This financial model and commitment to socio-economic diversity among our families is what keeps Jesuit affordable to as many students as possible and helps us in our mission of forming men of faith,  men for others, and leaders for our community," said school president Rev. Christopher Fronk, S.J.
"Our goal is to have every family participate in a meaningful way. I thank all the families who have already done so and encourage those who have yet to make their pledge to do so as soon as possible," Fr. Fronk said.