Football Alumni Make Presence Known in College Openers
It was a good Labor Day weekend for Jesuit football alumni. Quarterback Tanner Lee '13 had a solid debut for Nebraska, receiver Kalija Lipscomb '16 scored two TDs for Vandy, and Corey Dublin '17 started at left guard for Tulane—all in victories. Foster Moreau '15, who starts at tight end for LSU, made a nice grab in a game that only saw a mere 14 passes thrown, as the Tigers' won big over BYU in the Superdome.

Lee threw for 238 yards, two touchdowns, and no interceptions in his Big Ten debut. Since he transferred from Tulane, the former Blue Jay star quarterback continues to impress coaches, scouts, and football analysts with his pro-style pocket presence.

Lipscomb, who in 2014 led the Jays to their first state championship since 1960, wasted no time this weekend. Scoring two total touchdowns last season for Vandy, he snagged two TD receptions in the first half of Saturday's season opener. These were the first two TD receptions recorded for Vandy's 2017-18 football season. The Commodores beat Middle Tennessee 28-6. Check out Kalija's post-game interview!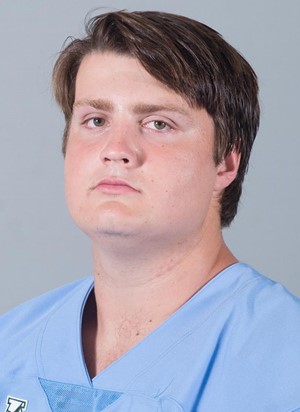 Dublin, a true freshman lineman, got the nod from his Tulane head coach to start at left guard. The Green Wave won 43-14 over Grambling State. Like Lipscomb, Dublin started for the Division 1 state championship team in 2014, doing so as a sophomore on a senior-heavy team.
Congratulations to Tanner Lee, Kalija Lipscomb, Corey Dublin, and Foster Moreau on making their presence known in the first week of the 2017-2018 college football season.