2017 Alumnus of the Year: John P. "Jack" Laborde of the Class of 1967
Laborde Will Be Honored at the Homecoming Mass on Saturday, September 30, at 5 PM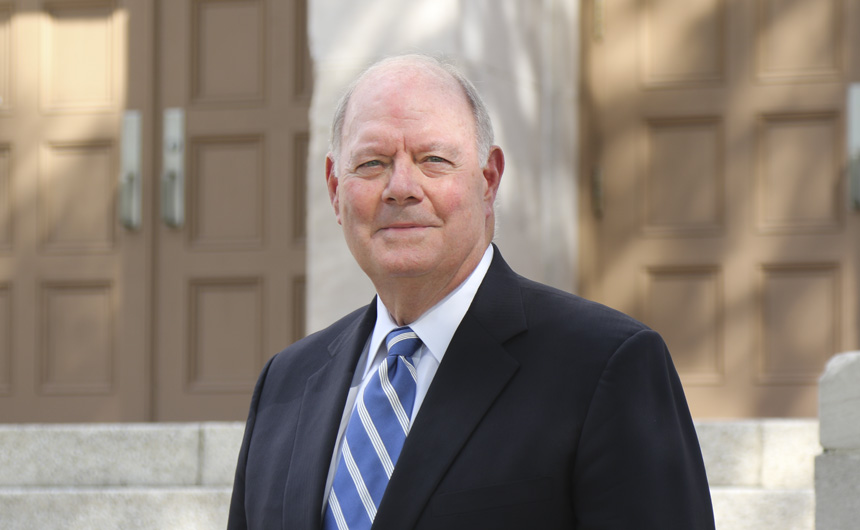 John P. "Jack" Laborde of the Class of 1967 has been named Alumnus of the Year of Jesuit High School for 2017. The award is given annually to an outstanding alumnus who is recognized for his achievements and distinguished service, either to Jesuit or the community-at-large, and in many instances, both. In making the announcement, school president Fr. Christopher Fronk, S.J., said, "Jack's record speaks for itself. His career achievements, service to the New Orleans community, and sustained connection to Jesuit High School certainly mark him as a model alumnus of Jesuit High School."
When told the news by Fr. Fronk, Laborde said, "I was completely surprised. What a humbling moment to be representing the graduates of such a wonderful institution." When asked what Jesuit has meant to him, he said, "I have always been proud to be a graduate of Jesuit High School and, whenever asked, to tell people that I attended Jesuit."
After graduating from Jesuit in 1967, Laborde entered Tulane University on a football scholarship, lettering three years for the Green Wave. At Tulane he received a Bachelor of Science in civil engineering in 1971 and a Master of Business Administration in 1973.
Today Laborde is a businessman who has spent decades in the oil and gas industry. He is president of All Aboard Development Corp., an oil and gas exploration and production company, and chairman of Gulf Island Fabrication Inc., which manufactures offshore drilling and production platforms. Also, he serves as chairman of the LSU Health Sciences Center Foundation and sits on the advisory board of the Tulane University School of Science and Engineering.
Laborde began his career with Exxon Co. USA (1973- 1978) and then joined his family's Ocean Drilling & Exploration Co./ Murphy Oil Corp. (1978-1993) eventually serving as vice-president of international drilling. ODECO was the sponsor of Jesuit's American Legion baseball team for many years. From 1993 – 1996 Jack was the international marketing manager of Gulf Island Fabrication Inc. Since 1996 he has served as president of All Aboard.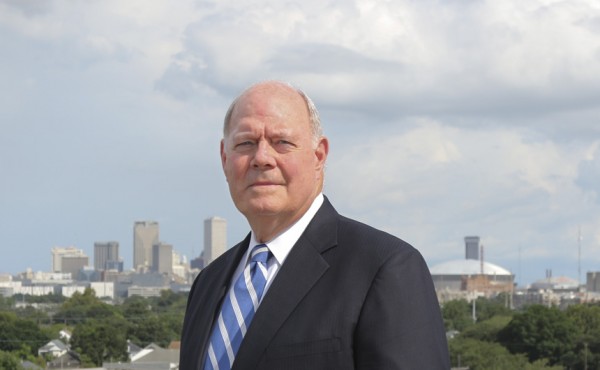 Throughout his career Laborde has been a member of numerous professional and civic organizations, often serving in a leadership role. These include the Sugar Bowl Committee (former president), the National Football Foundation and College Hall of Fame (former chapter president), the New Orleans YMCA, the Audubon Institute, the New Orleans Aquarium, Tulane University Athletic Alumni (former president), Tulane University Athletic Director's Advisory Board, Tulane University Science & Engineering School Board of Advisors, the Metropolitan Crime Commission, and the International Association of Drilling Contractors (former director).
Laborde was an active student leader as a Blue Jay and has remained active as an alumnus and a parent of an alumnus. While at Jesuit, Laborde was a standout athlete lettering in football, baseball, and track. "Had I been able to shoot," Laborde recently said, "I may have lettered in basketball, too." In his senior year, he was captain of the football team and earned a spot on the All-State team. Laborde was also active in the sodality and student council serving as secretary during his senior year.
At graduation Laborde was recognized for his skill, leadership, and spirit with the Larry Gilbert Award for Best All-Around Athlete, the Edwin Toribio Award for the graduate who best combined scholarship and athletics, and the American Legion Award for Outstanding Leadership. At the end of his junior year, he received the Robert Casey Award for the athlete manifesting the best spirt. As a sophomore he received the Gernon Brown Award for best all-around junior varsity athlete.
In the 1990s Laborde served as a tri-chairman of his son's class for the Parents' Annual Giving Drive. Also, he was a member of the school's Athletic Advisory Committee in 1993 and 1994. He is a member of his class's leadership team and recently co-chaired his class's 50-year reunion committee.
As a civic leader, Laborde is well aware of the human resources that make New Orleans tick. For Laborde, Jesuit High School plays a key role in that leadership. "The richness of the school's traditions is well known, and so many of the school's accomplished graduates live in and contribute to our great city and region. The Jesuit training we receive guides us for the rest of our lives."
In 2014 Jack Laborde was Rex, King of Carnival, an honor indicating a high level of civic, social, and charitable contribution. In 2015 he was honored by the Sugar Bowl Chapter of the National Football Foundation and College Hall of Fame as recipient of the Distinguished American Award. In 2016 he was recognized as Tulane University's School of Science & Engineering as the school's Alumnus of the Year. Of this latest award, Laborde says, "To represent the graduates of Jesuit High School as the 2017 Alumnus of the Year will be one of the most memorable moments in my life."
Jack and his wife Peggy have been married for 43 years and have two married children, Eric '96, a urologist in New Orleans, and Blayne Bonham, an interior designer in Houston.
Laborde will receive the Alumnus of the Year award during Jesuit's Homecoming Mass on September 30 in the Chapel of the North American Martyrs on the campus of Jesuit High School.