Alumni and Spouses Invited to 2017 Homecoming Mass & Reception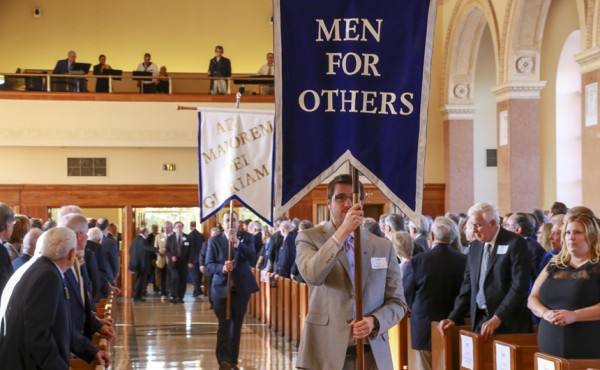 Alumni and their spouses (or guests) are invited to Jesuit High School's Alumni Homecoming Mass &  Reception on Saturday, September 30, 2017. Attire is coat & tie.
This complimentary event provides alumni and their spouses an opportunity to enjoy the fellowship that is a hallmark tradition of being a Blue Jay. Please note: Online registration (scroll down) is required and is now OPEN. The RSVP form will close on Sept. 28 at 9PM.
The event includes the following:

Homecoming Mass – 6PM – Chapel of the North American Martyrs

Presentation of the Alumnus of the Year, John P. "Jack" Laborde of the Class of 1967 
Recognition of the 50-Year Class of 1967 and the 25-Year Class of 1992
Reserved Seating at Mass for Recognized Classes / Open Seating for Others
Cocktail and Music Reception Follows Mass Until 9:30 p.m.
in the Student Commons & Traditions Courtyard
Food served by Acme Oyster House and Drago's / Open Bar
Live music provided by F.A.S.T. (Ferrato Autin Sipos Trio),
a group of New Orleans musicians playing hit songs from the 50's to current top 40.