Andrew Fugetta Scores a Perfect 36 on ACT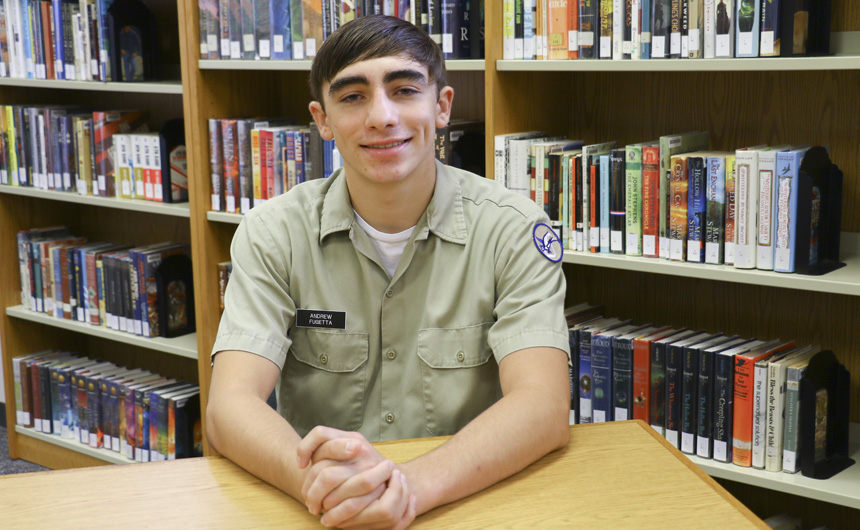 Andrew Fugetta, a member of the Class of 2018, earned the highest possible composite score of 36 on the ACT® test he took in June.
On average, less than one-tenth of one percent of students who take the ACT — nearly 2.1 million of 2016 graduates — earns the top score.
Fugetta, who attended Christian Brothers School and St. Philip Neri School before moving to Jesuit, is the son of Margaret and Frank Fugetta '82. He is a member of Jesuit's varsity wrestling team, National Honor Society, and Mu Alpha Theta; he also serves as an extraordinary minister of Holy Communion. In October of 2016 Andrew attained the rank of Eagle Scout with the Boy Scouts of America Troop 231. He has completed two separate high adventure hikes at the Philmont Scout Ranch in New Mexico and 60 miles of the Appalachian Trail. During the summer he enjoys club wrestling, bowling, fishing, and hiking. He plans to study biomedical engineering and chemical engineering when he attends college.
The ACT consists of tests in English, mathematics, reading, and science. Each test is scored on a scale of 1-36, and a student's composite score is the average of the four subset scores. Some students choose to also take the ACT's optional Writing Test. That test is reported separately and is not included within the ACT composite score.