Can't-Miss Booths at the Expanded 2017 Blue Jay Bazaar
One of the Blue Jay Bazaar's highlights is the exciting selection of booths featuring raffle drawings, auctions, and take-home items. With a whole host of expanded booths, you'll want to ensure you visit them all. Check out the Bazaar's full schedule here, and we'll see you at Carrollton and Banks this Saturday, March 25, from 11 a.m. to 7 p.m.!
Expanded Booths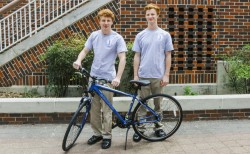 Silent Auction/Parade of Prizes: This booth truly offers something for every family member! With items like a full tuxedo package from Tuxedos to Geaux, a 2017 Rex poster donated by alum Corky Potts '74 and framed by Canon Framing, Fulton Alley bowling party for 20, a one-night stay at Omni Royal Orleans and dinner for two at the Rib Room — just to name a few — the Silent Auction can't be missed! Draw a card at the Parade of Prizes "pull-a-tab" game for a chance at an array of wonderful prizes. We'll also be raffling off a Searcher 4 Schwinn men's bicycle donated by Le Jouet's Buddy Wood '62, a Mercedes Benz kid's pedal car for future Blue Jays, and a gift basket of beauty items and treatments donated by Class of 2001 alumnus Dr. Christian Jacob and his wife, Dr. Leah Jacob. Check out the items featured on Board 100, Board 300, and Board 500.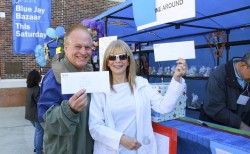 Dine Around: New this year is the Dine Around raffle board, which features 110 squares and 31 prizes, giving Bazaar goers a one-in-four chance to win a generous gift certificate to a popular New Orleans restaurant. With odds like these, this is a board you'll want to put your name on! You can also play the perennial favorite "pull-a-chip" game — you might be the lucky winner of a restaurant gift certificate.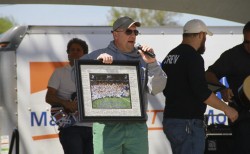 Blue Jay Spirit Auction: This expanded booth features biddable highly-prized, student-signed team and club photos, generously donated by Loupe Photography. But there's more — don't miss any of the other Jesuit-inspired items on the auction boards! Check out the items featured on Board 200 and Board 400.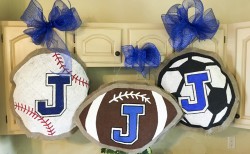 Plants: This booth has a new home located right as you enter the Bazaar! Now it's more convenient to pick up all of your special garden items on your way home. As usual, the booth features not only a great selection of different cacti, trees, herbs, and vegetable plants, but also accessories for your home and garden — many of them Jesuit-themed!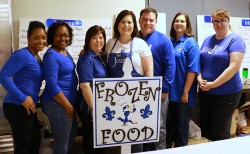 Frozen Foods: Volunteers have been busy preparing and freezing a wide variety of dishes for the Frozen Food Booth, and the contributions look tastier than ever. Pick up an entrée for one of those extra busy nights when cooking seems impossible!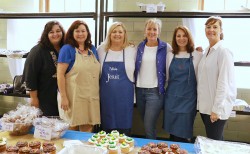 Sweet Shoppe: Bazaar treats just keep getting sweeter! Featuring goodies from Sucre, JCB Creations, Gambino's Bakery, homemade items, and much more, you won't want to miss your afternoon pick me up.
Volunteer Spots Still Available!
You can never have enough help, and parents and alumni are needed to staff Bazaar booths. No experience necessary! Volunteering takes only a few hours, and it's a fun way to meet new parents or connect with classmates and friends. Sign up to volunteer here.